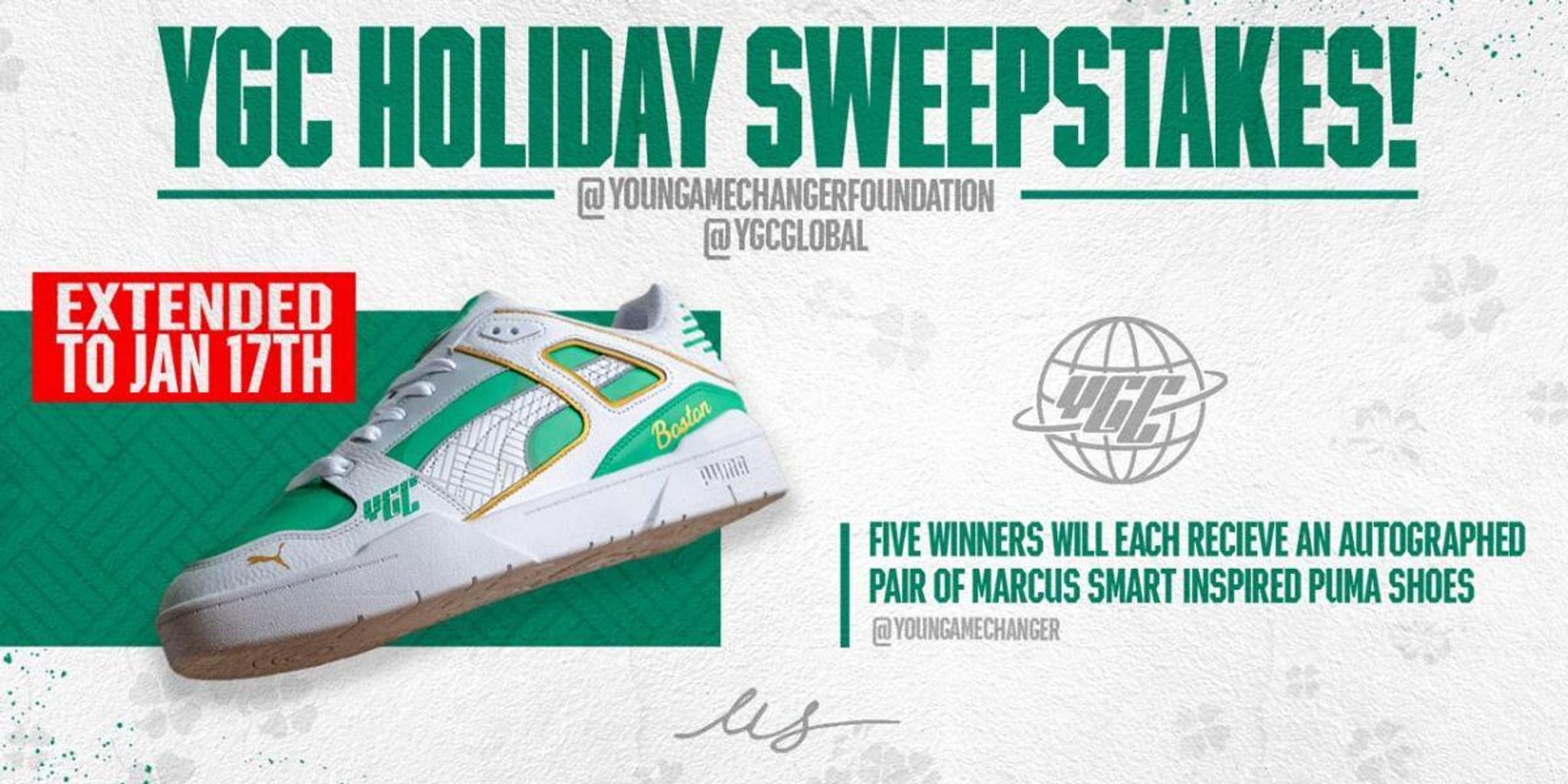 Marcus Smart's Holiday Sweepstakes
Thank you for your Purchase!
Five lucky winners will each receive a custom designed pair of Puma sneakers autographed by Marcus Smart! "The Boston inspired Puma was created by YGC Global designer Aidan Marshall & Co-Founder Trey Davis showing appreciation to the DPOY of the 21-22 NBA season in a unique Celtic color way. Only 5 pairs will be available in 50 states." Winner will be drawn on January 17, 2023.